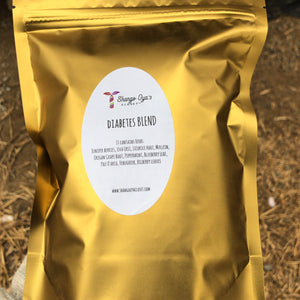 Shango Oya's Closet Inc
Diabetes blend
Regular price
$70.00
$0.00
Unit price
per
Have you suffered from diabetes or imbalance insulin levels gets the best of you?
Try SOC's herbal blend to ease diabetes symptoms
🌿🌱🍃☕️ Blend includes: Juniper berries, Uva Ursi, Licorice root, Mullein, Oregon Grape Root, Peppermint, Blueberry Leaf☕️, Pau D'arco, Fenugreek, Bilberry leaves
Directions: Take 1-2 tabespoons with 24 oz of water daily
***Advised to seek physician before use***
Notice:
The Shango Oya's Closet's content is for educational purposes only and should not be considered medical advice or a substitute for medical treatment. Please consult your medical care provider before using herbal medicine. Make certain of your identification prior to harvesting any plant or mushroom as ingestion, application, or other use of some plants and mushrooms may cause illness or death.
The Diabetes blend was built with people like you in mind. Something to keep you happy. Every. Single. Day.

Inventory Last Updated: Dec 01, 2023
---